I Hate The Family Circus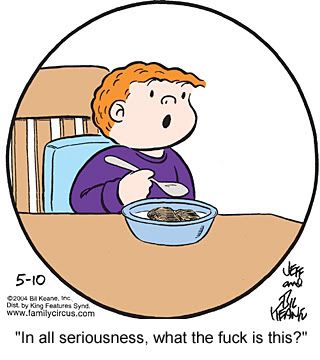 Photo courtesy of drivenbyboredom.com
Every Sunday morning, my blood boils.
This
is the reason. The first thing I say to my boyfriend on Sunday mornings isn't "Good morning," or "Did you sleep well?" It's "You have to read Family Circus today. It's so retarded."
This
website makes my Sunday morning ire worth it though. Good times, good times.
*Incidently, as I was doing my "research" for this post, the Family Circus website was down. Oh, how my hopes were dashed upon the rocks when it was back up a few minutes later.