2 Minute Idol Review
We get it. The Beatles are the best. band. ever. Except not.
Syesha: Boring.
Jacuzzi: Good...I guess...I wasn't really watching.
Ramiele: Boring.
Jason: Beautiful (the song and the boy). Loved the smile and point at Paula; loved the "What was that?" after flashing his four fingers during the announcement of his phone number.
Carly: Good.
David C.: I hate what he did to Eleanor Rigby, one of my favorite Beatles songs of all time.
Brooke: Good.
David H.: So "pizza bistro" is what the kids are calling strip clubs nowadays? Cheesy performance.
Amanda: Ok. That song is an anthem for emotionally abusive significant others.
Michael: Ok.
KKKristy: Horrible.
David A: I kinda hate Stevie Wonder. Trainwreck. Way to forget half of the words, bro.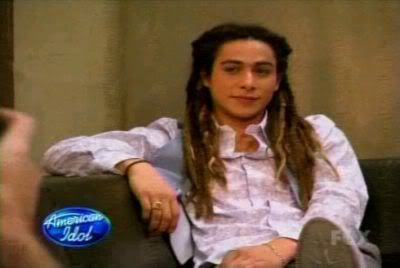 Labels: American Idol, TV